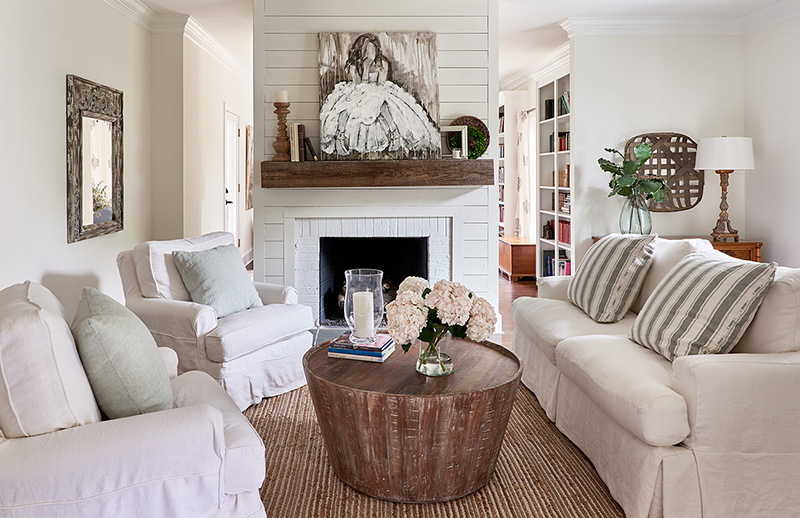 When interior designer Ally Whalen refreshed this Charlotte, North Carolina gem for an artist homeowner and her family, one of the goals was to " use a cleaner aesthetic and color palette that was calming." This mission is perfect for smaller spaces–soothing colors and clutter-free rooms have a way of feeling more open, airy and well, larger.
Ally shares her tips for choosing correctly-scaled furniture for a room, saying, "There are apps that people can use now that can help them space plan like a pro. Take measurements of your room and figure out what size sofa will fit in your space to allow enough room to walk around before making that large purchase."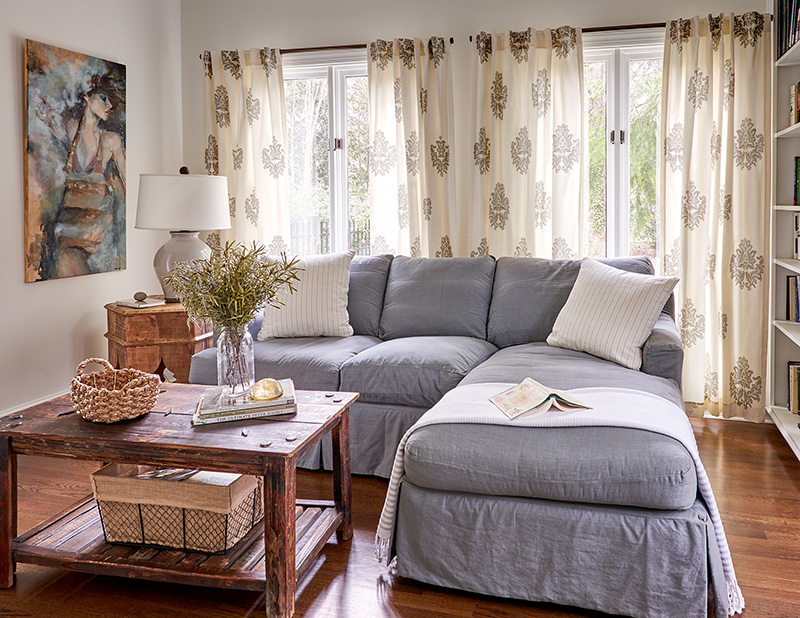 Her top tip for styling a diminutive space? "Keep things simple." She adds that it's important to "avoid cluttering your home." "Choose items that have meaning and are important to you, which may mean scaling down and decluttering."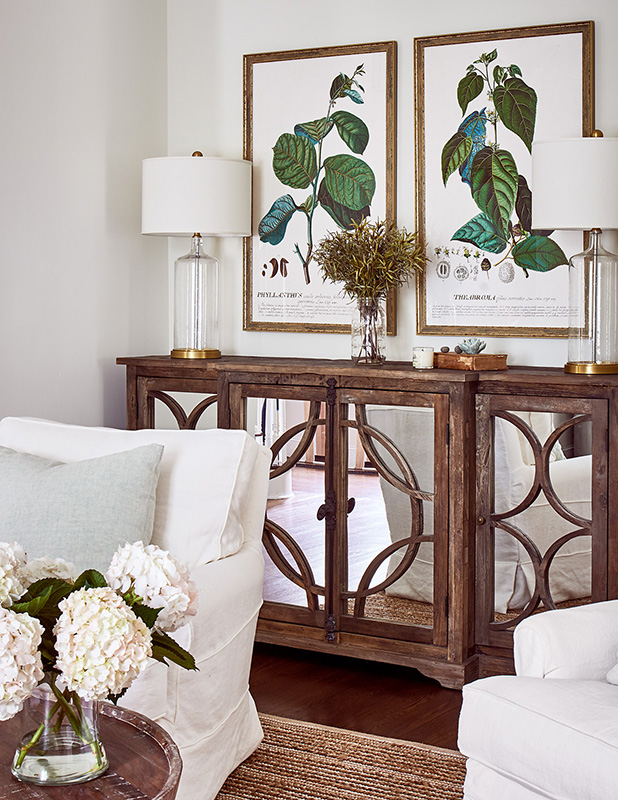 Simple vignettes also allow special pieces to shine. This sideboard is adorned with a painting the homeowner painted herself.